GIBACHT HOME
GIBACHT
Global Partnership Initiated Biosecurity Academia for Controlling Health Threats
Who we are
Global Partnership Initiated Biosecurity Academia for Controlling Health Threats (GIBACHT) is a multilateral training programme in biosafety and biosecurity, established and supported by the German Biosecurity Programme at the German Federal Foreign Office. The training programme aims to strengthen national capacities in disaster management and preparedness. The programme targets postgraduate public health professionals in partner countries in Africa, the Middle East, South Asia, Central Asia, and Eastern Europe.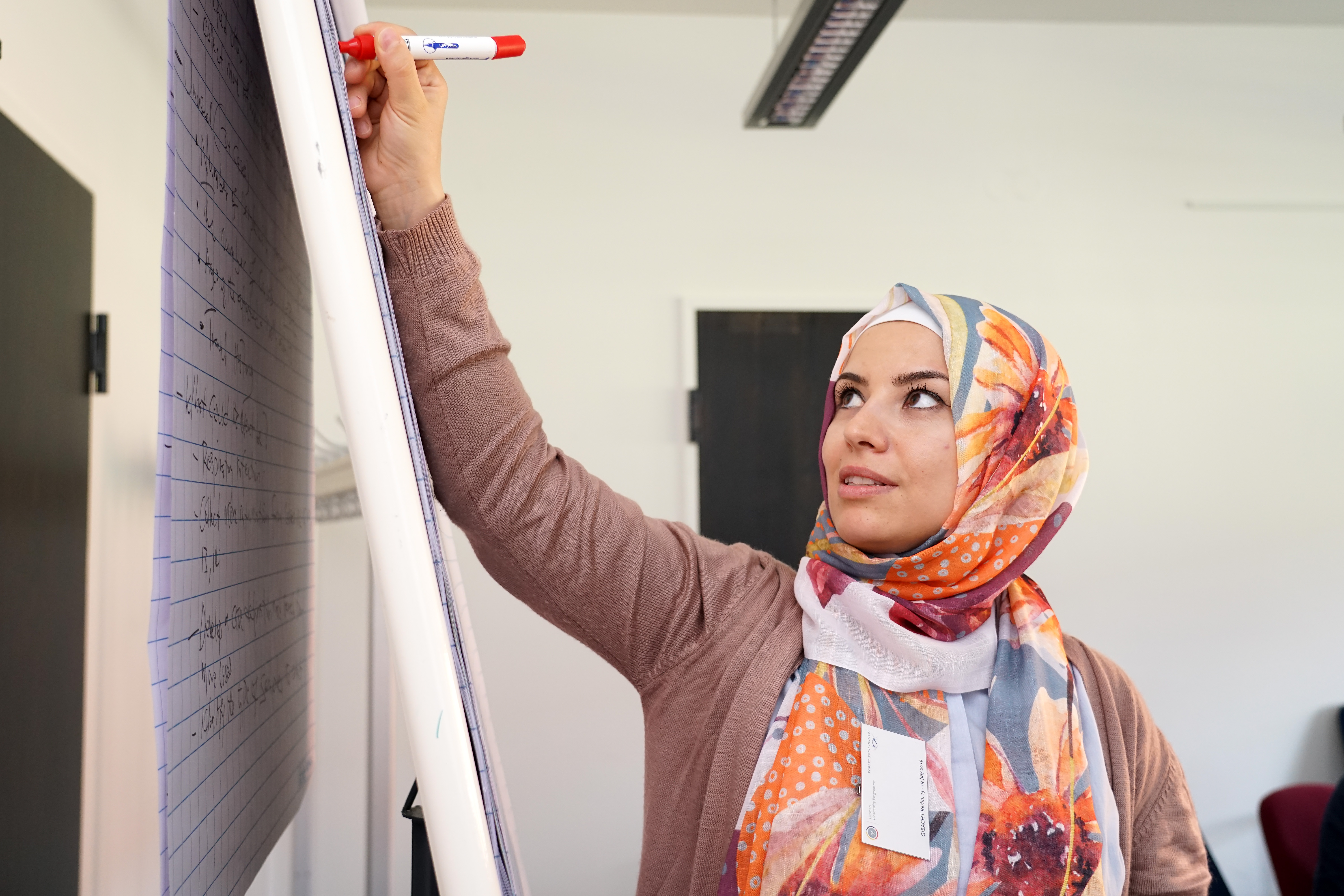 More information on the partner institutes and the German Biosecurity Programme can be found below.
The GIBACHT project
What we do
Due to steadily increasing human mobility, infectious diseases can rapidly spread over long distances. Furthermore, new diseases may emerge or be imported and become endemic in countries whose health systems are unprepared to manage such threats. There is also a danger of deliberate release of infectious agents, or of accidental release while handling or shipping a sample.
In order to strengthen national capacity in disaster management and preparedness, GIBACHT aims to provide knowledge and skills on intentional and unintentional infectious disease threats and their control. During the one-year fellowship, participants gain theoretical knowledge through a blended learning approach, apply new skills in simulation exercises, and develop teaching materials for implementation and multiplication at their home institutions.
The objectives of the programme are:
To provide basic understanding and training in control of infectious diseases and the management of biohazards
To intensify and sustain international co-operation in the fields of biosafety, biosecurity and the prevention and management of epidemics
To strengthen national and local centres for infectious disease epidemiology and management, biosafety and biosecurity
Expected proficiency acquired through completion of the programme includes:
Comprehensive knowledge of selected infectious agents and transmission, including treatment and prevention
Sampling and safe handling of biological specimens and potentially hazardous materials
Utilisation of adequate epidemiological tools
Managing infectious disease outbreak scenarios
Surveillance and contact tracing
Containment measures, including personal security and community protection
Knowledge of international health regulations
Communication management under disaster or extreme conditions
Development and implementation of a case study on biosafety/biosecurity as a training tool
GIBACHT is running since 2014 and in seven completed cohorts, over 100 health professionals from over 25 countries were trained.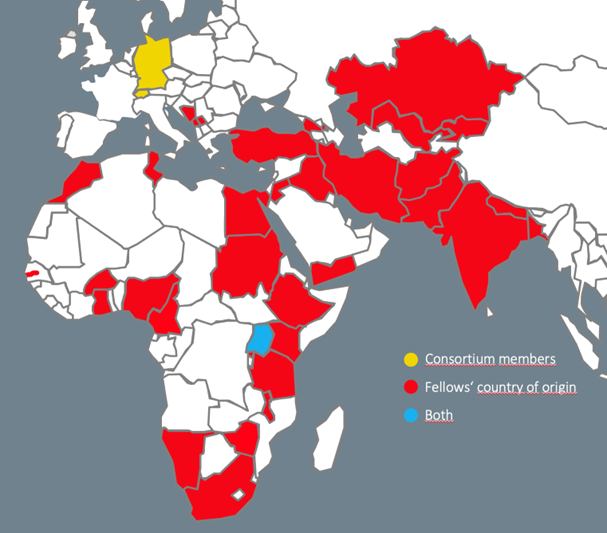 The training programme
Structure:
Two 1.5-week workshops are held in Hamburg and Kampala. The course is complemented by structured eLearning modules covering relevant topics.
For a successful completion of the course, the participants are required to:
Complete 7 eLearning modules - these will be graded, see selection procedure below
Complete 11 additional eLearning modules
Participate in the first workshop on the topic of Introduction to biosafety and biosecurity & real-time simulation of biological incidents
Between the workshops:

Conduct a biosafety/biosecurity training in your home institutions
Plan and conduct a pilot testing of your developed case study at your home institutions
Complete additional distance-based group work concerning the development of case studies

Participate in the second workshop with field testing of developed case studies
Submission of a case study implementation report of developed project 6 months after the second workshop
After successful completion of the programme, the fellows will be awarded a certificate and granted ten European credit transfer system (ECTS) points from the University of Basel.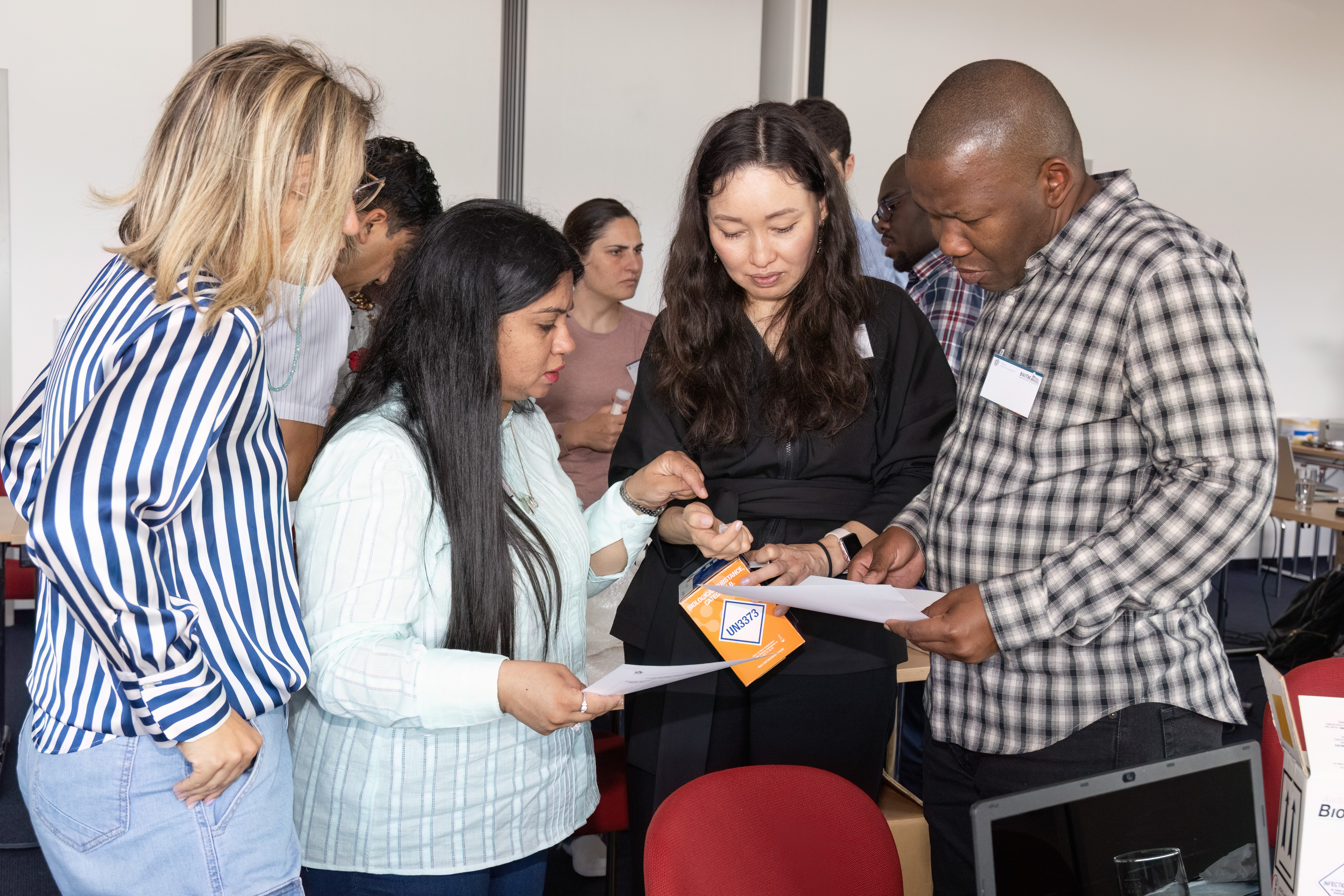 Requirements:
The task of the German Biosecurity programme is to strengthen biosafety and biosecurity services of partner countries in Africa, the Middle East, South Asia, Central Asia, and Eastern Europe. We are therefore looking for applicants with an origin in these regions.
Professional experience of at least two years in either the public health or medical sector, preferably with engagement in the management, prevention and control of infectious diseases
A degree or proficiency in at least one of the following fields:
Public Health,
Medicine,
Epidemiology,
Microbiology,
Biology,
Equivalent life science disciplines.
An endorsement document of the current employer confirming a minimum of a one-year contract duration following completion of the programme is required. This endorsement should include an assurance that the GIBACHT fellow will be released from work for the two workshops.
Advanced proficiency in English is essential for course participation and learning success. Accepted proofs of language proficiency are: TOEFL Paper 550, TOEFL Computer 213, TOEFL Internet 79–80, IELTS 6.0, native speaker, or completed higher education in English (with written proof). We reserve the right to conduct telephone interviews.
Elements of the programme will take place virtually, therefore the availability of a computer with a stable internet connection (at least 10 Mbit/s download; 3Mbit/s upload) and functioning audio and microphone is required. Participation from a mobile phone or tablet is not permitted. If necessary, we expect participants to invest in purchasing additional air time to participate in the virtual activities.
The fellowship budget covers economy-class flights, visa fees and accommodation. Daily meals are provided; no daily allowances (per diems) will be paid.
Women are strongly encouraged to apply.
Only electronic applications will be accepted. Please do not send hardcopy applications by mail. Incomplete applications will NOT be considered.
Selection procedure:
As spaces are limited, a two-stage selection procedure will be applied:
The steering board of the programme will select the applicants to be admitted to the first seven eLearning modules
After the completion of these seven modules, the best performing fellows will be selected and admitted to the full programme.
The next GIBACHT cohort is scheduled for 2024.  
Application will open in the end of 2023.  
Please check the website again for application details.
News
Stay informed with the latest news and updates from GIBACHT.
The GIBACHT Alumni platform
Regional Strengthening Initiative 2022
to be added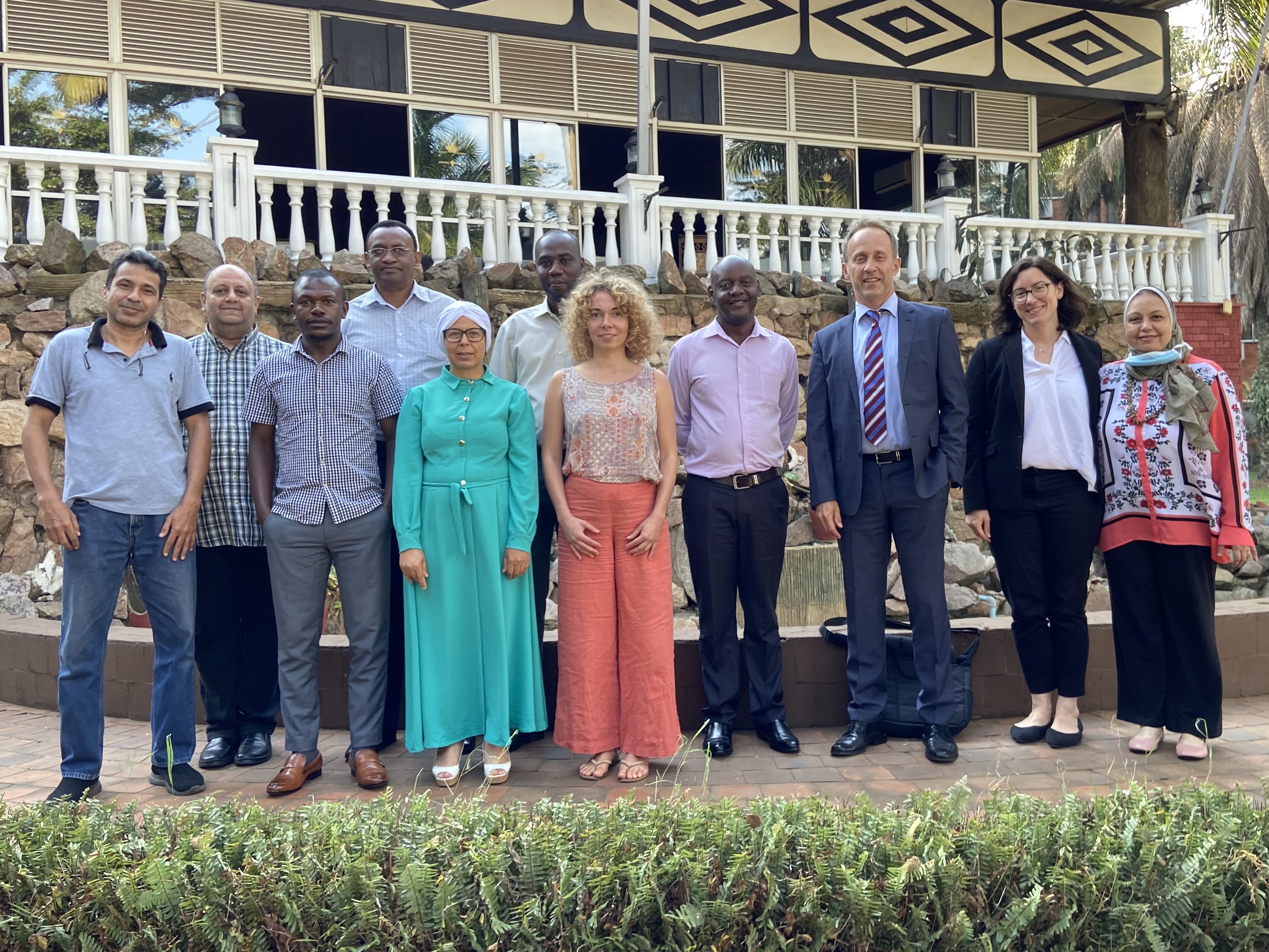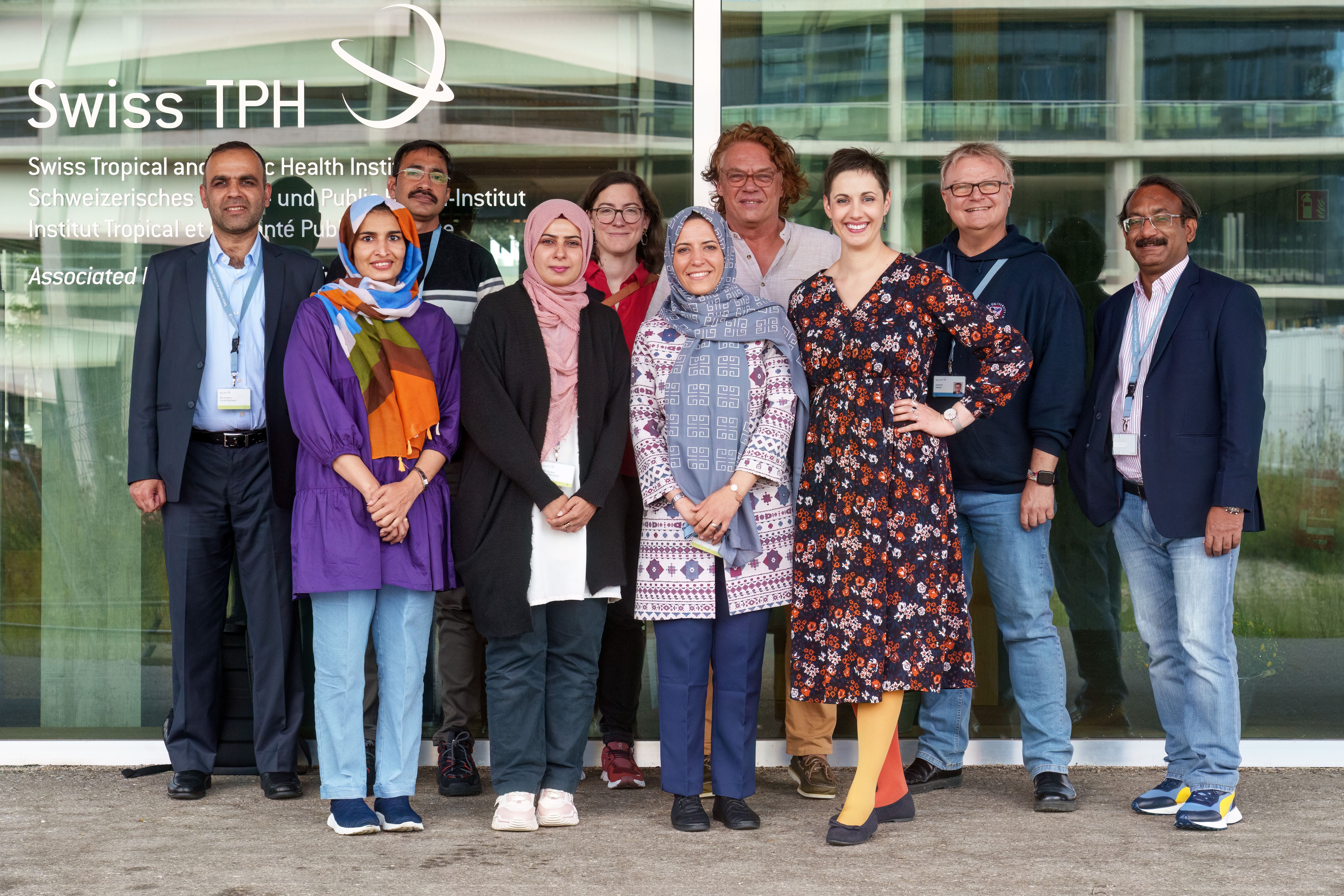 Publications
Six case studies of the GIBACHT fellows were published to continue competency development and to make them available as a teaching tool for a wider audience. The student version is available online, the facilitator version (with solutions and facilitator tips) can be requested.
The GIBACHT project
Click below for more information about the training programme
Contact us
GIBACHT Projektleiterin/Project lead 
Dr Eva Mertens
GIBACHT
c/o BNITM
Bernhard-Nocht-Str. 74
20359 Hamburg
Germany
Tel: +49(0)40 285380 -243
email: gibacht@bnitm.de